Yesterday I arrived in Barcelona, Spain for the European Poker Tour (EPT). I will be here for the duration of the series, which is about eight more days. Here is what my schedule looks like:
EPT Barcelona – Barcelona, Spain
Eight days off – Not sure what I'll do yet.
Partouche – Cannes, France
*Possibly WPT Paris (might skip this and travel)
WSOPE – Cannes, France
EPT San Remo – San Remo, Italy
Most of the trip I will be traveling with Timothy 'Tim0thee' Adams. For some of the other stops our friend Sam 'The Messiah' Cohen will be with us too. Both excellent friends and more importantly, awesome people. Hopefully we can have some success playing poker and even more fun exploring Europe. I never forget how unbelievably lucky I am to have the opportunity I have, regardless of how the poker goes. Here's a few snapshots from my first few days in Barcelona…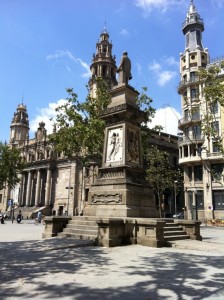 Walking around the city.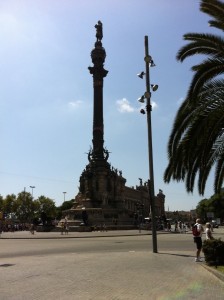 Columbus Monument.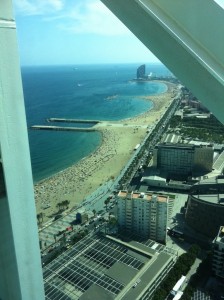 View from the top of Arts Hotel. The beach was packed due to the holiday "Assumption Day."

Sick fence.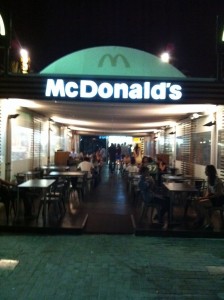 Mcdonald's patio style in Olympic Port.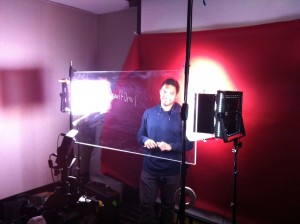 It's the celebrity Tim0thee during an EPT feature!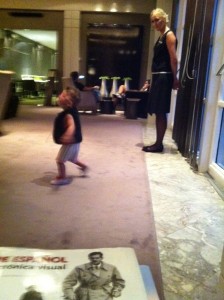 The picture does no justice. This baby was the most swagged out two year old I've ever seen. Pink glasses, pink t-shirt, black furry vest, a feminine mohawk, and the attitude to match. She was doing her thing. Salute.